NON-COMBUSTIBILITY TESTER
NON-COMBUSTIBILITY TESTER
Non- combustible test apparatus is made as per ISO 1182, IS 3808, ASTM E136 and BS 476 part4. It is used to determine the behaviour of building material products for combustible nature.
It consists of a tubular furnace which is kept at a particular temperature and specimen in kept in the tubular furnace to check, whether it is giving flame or not or what is the temperature rise of the center of specimen. The evaluations (results) are rising temperature in the furnace, basic mass loss and ignition of specimen.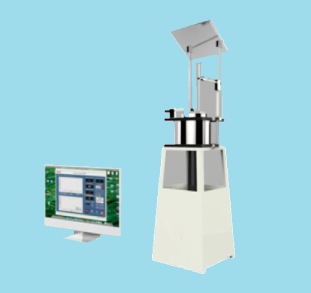 Precise Non-Combustibility Assessment:
Our Non-Combustibility Testers enable precise measurement and analysis of the non-combustibility characteristics of materials. They provide valuable information about a material's ability to resist combustion, helping to identify non-combustible materials that can enhance fire safety in various applications.
Advanced Test Methods:
The testers utilize advanced test methods, such as exposure to high temperatures and controlled flame application, to determine the non-combustible nature of materials. These methods are designed to simulate real-world fire conditions and assess a material's response to heat and flame exposure.

Customizable Testing Conditions:


Our Non-Combustibility Testers offer customizable testing conditions, allowing for variations in temperature, exposure time, and flame application. This flexibility enables tailored testing protocols to meet specific industry requirements and ensure accurate non-combustibility assessment.
Compliance with Standards:
Our Non-Combustibility Testers adhere to relevant industry standards, such as ASTM E136, ISO 1182, and BS 476 Part 4. These standards provide guidelines for non-combustibility testing procedures, criteria for classification, and result interpretation, ensuring compatibility and reliability across different laboratories and industries.
User-Friendly Operation:
The testers are designed with user-friendly interfaces and intuitive controls, making test setup and operation straightforward. They also feature advanced data acquisition systems that capture and record test parameters, allowing for efficient data analysis and interpretation.
Our Non-Combustibility Testers comply with the following relevant international standards:
ASTM E136: Standard Test Method for Behavior of Materials in a Vertical Tube Furnace at 750°C
ISO 1182: Reaction to Fire Tests for Building Products – Non-Combustibility Test
BS 476 Part 4: Fire Tests on Building Materials and Structures – Non-Combustibility Test for MaterialsThese standards provide specific procedures and criteria for non-combustibility testing, ensuring accurate and consistent evaluation of materials' non-combustible properties.
Non-Combustibility Testing is crucial in various industries, including:
Building and Construction:
Assessing the non-combustible nature of construction materials, such as insulation, cladding, and fire-resistant barriers, to ensure compliance with fire safety regulations and enhance the overall fire performance of structures.
Aerospace and Automotive:
Evaluating the non-combustibility of materials used in aircraft and automotive applications to meet stringent fire safety requirements and minimize the risk of fire incidents.
Marine Industry:
Testing materials for non-combustibility in marine environments to enhance the fire safety of ships and offshore structures.
Research and Development:
Conducting comprehensive studies on material behavior, fire resistance, and non-combustibility properties to develop new fire-resistant materials and enhance fire safety standards.
At FNA Equipments, we are dedicated to providing high-quality Non-Combustibility Testers that meet industry standards for accurate and reliable non-combustibility testing. Our experienced team is committed to assisting you with technical inquiries, equipment selection, and providing exceptional customer support throughout your testing processes.
Choose FNA Equipments for reliable solutions and accurate testing equipment for non-combustibility assessment. Contact us or visit our website to explore our Non-Combustibility Tester catalog and discover how we can enhance your fire testing capabilities and contribute to improved fire safety in your industry.
we can enhance your fire testing capabilities and contribute to improved fire safety in your industry.